Our Preclinical Curriculum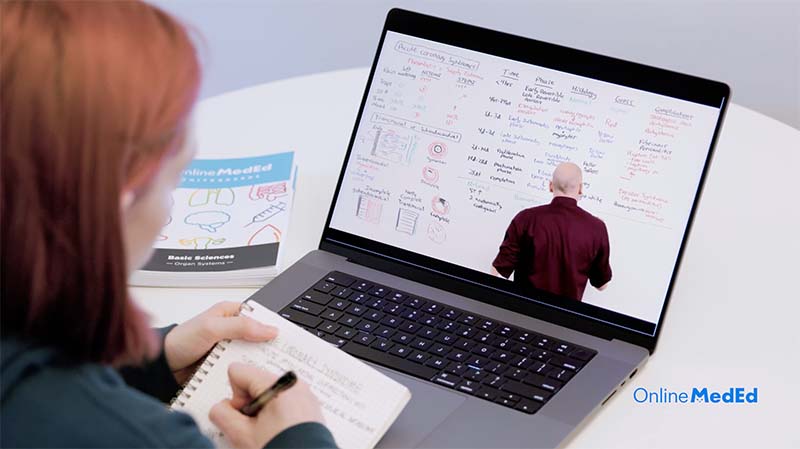 We provide the foundation you can build upon.
Learning the basic sciences with OnlineMedEd is NOT like drinking from a fire hose. Health and disease is incredibly modular. We get you farther, faster, through a more efficient learning experience. We know because we've done it. We understand where you are, what you need to know, and how to get you where you want to be.
LEARN FASTER AND RETAIN MORE.
Our Preclinical Content Spans 300+ Lessons Covering:
Foundations


DNA to Protein

Metabolism

Genetics

General Physiology

General Pharmacology

Inflammation and Neoplasia

Immunology

Microbiology




Organ Systems


Cardiac

Pulmonary

Musculoskeletal

Gastrointestinal

Renal

Hematology Oncology

Endocrine

Neuroscience

Reproduction
Want to learn more? Check out the Content Library for a full list of OnlineMedEd lessons!
Go farther faster.
Our PACE learning model combines an integrated note set, whiteboard video lessons, multiple choice challenge questions, and memory tools that enhance retention. You'll be learning more, faster, with less effort.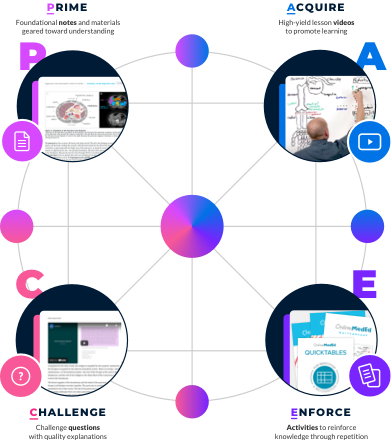 YOUR ONE-STOP SHOP FOR STEP 1
Roadmap for Step 1 success.
There's learning medicine, and there's preparing you for success in your licensing exams—we get that you worry about both. OnlineMedEd knows these exams, and we prepare you for them through a true understanding of the core basic science concepts. We simplify your exam preparation by eliminating the need for use of multiple test prep resources.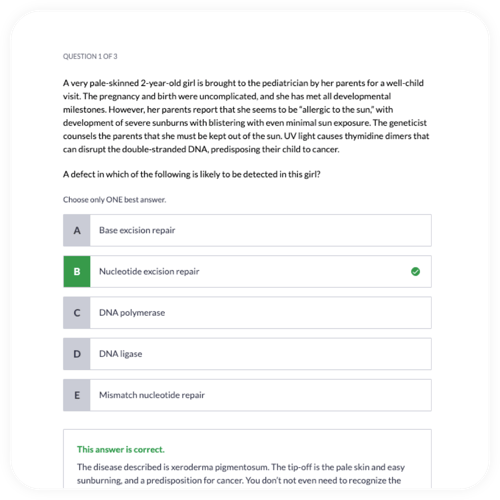 A SOURCE YOU CAN TRUST
Developed by Experts
The Preclinical Sciences curriculum was developed to be the best of the best. Through thoughtful integration and intentional repetition of content, learning is accelerated. The lessons progress from molecules to cells, from tissue to organs, and eventually into organ systems, facilitating efficient learning and transfer of knowledge.