Integrated, efficient resources for every phase of your educational journey
P

rime

An integrated note set with illustrations, figures, and clinical images that prime the brain for knowledge acquisition.
A

cquire

Whiteboard video lessons that are the core of the OnlineMedEd learning experience.
C

hallenge

Multiple-choice questions that enhance learning and coach you to excel on licensing exams.
E

nforce

Memory tools to reinforce knowledge through spaced repetition. "OnlineMedEd has been phenomenal. Concepts that were just glazed over in school left me having to spend hours and hours of study time to teach myself. But with OnlineMedEd lectures, I don't have to sift through lots of material to get a thorough understanding of an important concept. I appreciate Dr. Williams' teaching style, I like how each subject has an introductory lecture to the following lectures in the series."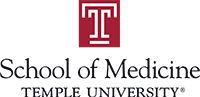 Student, Class of 2021
Temple University School of Medicine
"OME is a game-changer! The simple, user-friendly platform has been a tremendous asset for familiarizing myself with clerkship content. There are hundreds of products on the market, and medical students are often bombarded by the sheer volume of study options. OME rose above the field by being concise and varying the learning modalities."

Student, Class of 2020
Medical College of Wisconsin
"OnlineMedEd was recommended to me through a friend of a friend at Tulane. I needed a better way to organize preclinical material into organized differentials and learn basic management for USMLE Step 1. I found OnlineMedEd to be an incredible resource. The content is amazing and the lectures on learning are great. Looking forward to using more in the months to come - QBank, flashcards, etc."

Student, Class of 2019
UC Irvine, School of Medicine