How many artistically inclined young people are pushed into STEM-centric careers because their knack for art was not seen as a marketable skill that could be turned into a career with steady work?
How many students with equal passion for the arts and science opted to develop the latter, because art was seen as somehow too frivolous?
Over many thousands of years of human history, the arts and sciences have gone through near-tidal changes when it comes to their relative unity and division.
From prehistory right up to the Renaissance, the two disciplines were typically seen as equal and indivisible means to the same end. Starting in the Enlightenment, everything was being labeled and categorized and the two pursuits were separated.
Art was still beloved and appreciated, but was seen as having a diminished role—if any role at all—in the sciences. This separation only grew into the hyper-stratified Modern era.
Yet there are still a few isolated vocations left where art and science are weighed in equal measure. Among these is the subject of the Drawing Blood series: medical illustrations, a place where art and science still coexist in a harmonious and symbiotic relationship.
But how do artistically inclined scientists, or scientifically inclined artists, break into this field? What inspired them to do this, and what advice do they have for those interested in exploring the discipline, themselves?
We took these questions to OnlineMedEd's own roster of experienced and talented medical illustrators, and we them to share their favorite piece of medical artwork they were involved in, what led them to the art, and the advice they'd offer students considering the same path.
Courtney Arden White
Pennsylvania-based Courtney Arden White became a Certified Medical Illustrator (CMI) in 2014, founded her own scientific illustration studio in 2012, and has been a successful working illustrator since.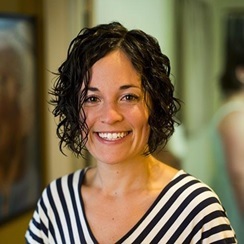 Her work spans a variety of mediums, including animation and photomicrography for medical, veterinary, and scientific topics.
With a Bachelors in Fine Arts from Rhode Island School of Design and a Master of Arts in Medical Illustration from Johns Hopkins University School of Medicine, she is comfortable working with a variety of artistic tools, both new and traditional.
"My first love in art was pencil on paper," White says. "I still sometimes start my illustrations that way."
"Art has really been the backdrop in everything I've done," she continues, talking about her inspiration to become a medical illustrator.
"I have loved drawing since before I can remember. I have a portfolio I started with my grandmother when I was five.
"There was never a year that I wasn't creating art. I feel like it's given me a lot of opportunities, from the schools I've gone to, the places I've traveled, the jobs I've had, and the people I've met.
"I didn't find out about medical illustration until high school. I was always interested in science and health and I loved drawing details. When I heard about the field, I thought it fit me really well. Medical illustration was the one area of art that combined everything I loved to do."
Kaitlin Lindsay
Kaitlin Lindsay's description of herself as 'a simple soul who just likes drawing bones' doesn't do her diverse experience as a medical illustrator credit.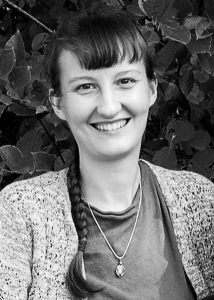 With a BA in Biological/Pre-Medical Illustration from Iowa State University and a MA in Medical & Biological Illustration from Johns Hopkins, Lindsay has been a working medical illustrator since 2013, specializing in medical-legal illustration—that is, creating images that help explain injuries to juries, judges, mediators, and opposing counsel—as well as more technical medical illustrations for medical students.
Mildly synaesthetic, Lindsay prefers to create to music which has a color palette that matches the type of work she's doing. "OnlineMedEd has a nice, soft color palette like Mozart and Mendelssohn," she says. "Med-legal projects are usually more dramatic and saturated like Rachmaninoff."
"The faculty of the Biological/Pre-Medical Illustration program at Iowa State University brought me from a high school student with a vague desire to draw pictures in medical textbooks to understanding how to get there, with a portfolio and skills to match," Lindsay says, when asked about advice for future medical illustrators.
"They also brought me into a network of my future colleagues. Many of their lectures still bounce around my brain as I work today. My advice is to attend the BPMI program at Iowa State University, ace your science courses, and go to every figure drawing session you can find."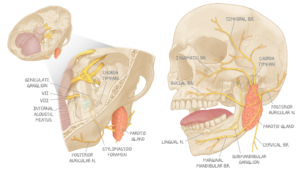 Lisa Clark
Based in the Dallas/Fort Worth area, Lisa Clark has over 20 years of scientific illustration under her belt and the awards—including the Award of Excellence and Certificate of Merit in Advertising from the Association of Medical Illustrators (AMI)—to vouch for its quality.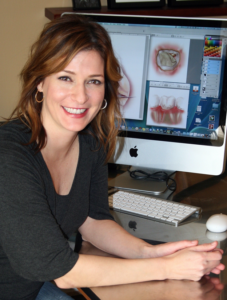 With a Bachelors in Marketing from Northeastern State University in Oklahoma and as Masters of Arts in Biocommunications from UT Southwestern Medical School, Clark's portfolio not only contains an impressive array of medical illustrations – but also a beautiful chalk mural for a restaurant in Dallas.
Musing on her approach to illustrating, Clark believes it's important not to get too attached to your first concept. "It's also essential to have an open mind during revisions and be receptive to feedback," she says. "There is no one way to illustrate something."
Clark's inspiration to become a medical illustrator came from her mother. "My mom was a registered nurse and did fine art as a hobby while I was growing up," she says.
"When I was little, I used to love looking at her medical textbooks, and she always kept us busy with art projects.
"I'm so lucky that I stumbled into the field of medical illustration. I was just about to finish my undergraduate degree before I even knew that it was a field of study. I feel so grateful that I get to do what I love every single day."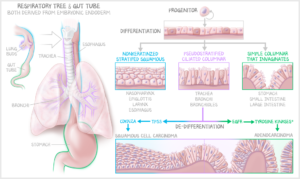 Richard Howdy Jr.
With a career that spans almost two decades, you're just as likely to see Richard Howdy Jr.'s work in a deck of tarot cards as a medical journal or textbook. For him, inspiration can flow just as easily from a well-done tattoo as it can an x-ray image.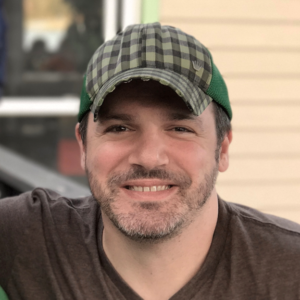 "Traditional Tattoo-style art influences my art the most," Howdy Jr says.
"When I'm drawing, I try to remember and incorporate all the elements that make traditional tattoos successful. That means clean lines and simple color that look good up-close and from-a-distance. It has committed shadows, an interesting composition, and complex ideas drawn as simple as possible."
Howdy Jr's pathway into medical illustration can be traced back to honey mushrooms. "At Stonehill college, in Massachusetts, I was studying to receive both a Bachelor of Arts in Fine Arts and a Bachelor of Science in Biology," he says.

"During my last summer, I lived on campus to perform research on a local species of honey mushroom called Armillaria gallica. We were reviewing some cellular processes in a Cell Biology textbook when my summer mentor instructed me to read the bio of the artist that illustrated that book.

"It was then I realized that medical illustration was a thing. I also discovered there were five graduate programs around the country that offered Masters degrees in Medical Illustration. I quickly gathered a portfolio and applied; I was accepted into the Texas program and earned my Master's degree two years later."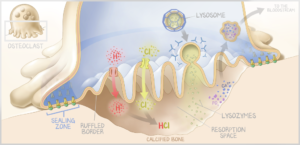 Bricelyn Strauch
Bricelyn Strauch's career as an illustrator began in 2011 shortly after receiving a Master of Arts in Medical Illustration from Johns Hopkins University. She worked for a few years before becoming a CMI in 2015.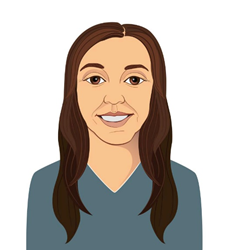 Displaying a level of comfort with both traditional and digital tools, as well as a knack for bringing complicated concepts to life in a way that helps people understand them, Strauch's star rose quickly.
She draws inspiration from animated films. "I learn from the stylistic, storytelling, and technical approaches in animated films, and I try to watch a variety of genres and topics," Strauch says.
"It's fun to problem-solve how a scene, character or motion was created—or at least how I would do it."

Oil painting preceded Strauch's path towards medical illustrations. "I wanted to be able to financially support myself creating art, but the main reason I pursued medical illustration is to help people," she says.
"I'm not trying to diminish the importance of fine art culturally, historically, and therapeutically. I do believe it is crucial, but I wanted my work to have a more direct effect in teaching people, helping people, and potentially saving lives."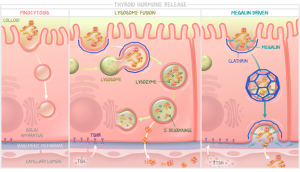 Okay, but can it pay the bills?
If you're wondering if being a medical illustrator really is a viable career path, we put that question to our artists too.
"This is the best job," Lindsay says. "There's plenty of work to go around, and because the U.S. healthcare industry is growing, there will be even more demand for our services in the future."
White was just as positive about the potential of a career of a medical illustrator. "It's given me a lot of opportunities, from the schools I've gone to, the places I've traveled, the jobs I've had, and the people I've met," she says.
If the art of medical illustrations seems like a possible path for you, we encourage you to give it a better look. Feel free to reach out to us if you have questions.
In the mean time, stayed tuned as the Drawing Blood series continues our exploration of the history of the art and some of the big steps forward being made by OnlineMedEd and others in the present.