Thank you to these groundbreaking American doctors, inventors, and scientists.
This Black History Month, we pay tribute to the African American scientists, inventors, and medical personnel who have been pivotal to the advancement of American medicine. Here is a refresher on just a few of the groundbreaking men and women whose work helped make modern medicine what it is today (presented in no particular order).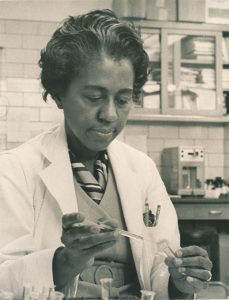 Marie M. Daly (1921–2003)
In 1947, Daly was the first African American to receive a Ph.D.
She earned her degree in chemistry at Columbia after graduating from undergrad magna cum laude. After graduating, she studied how proteins are constructed in the body, a 7-year pursuit supported and funded by the American Cancer Society. In 1955, she returned to Columbia and worked with Dr. Quentin B. Deming on the causes and treatment of heart attacks. This important work lead to the discovery of the relationship between high cholesterol and clogged arteries and has shaped the way we view the connection between diet and heart health today.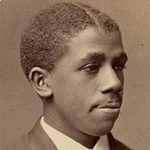 Edward Alexander Bouchet (1852—1918)
Edward Alexander Bouchet was the first African American to earn a doctorate in the United States.
Bouchet graduated valedictorian from Hopkins Grammar School, moving on to earn his bachelor's degree from Yale. It was after this impressive academic record that he earned his doctorate in Physics, becoming the first African American to earn a doctorate and the sixth person in history to be awarded a Ph.D. in Physics from an American university of any race.
Despite his credentials, there were few university positions open to African Americans at the time. Instead, he took on the noble pursuit of teaching, which he did for more than 25 years.
James Durham (1762-Unknown)
James Durham was the first practicing African-American physician in the United States.
One of the earliest pioneers in medicine, Dr. James Durham was the first black man to open a medical practice in the U.S. As a slave to multiple doctors in his early life, he was taught how to mix medications and work with patients. He was then hired as a nurse and paid $3,000 a year, allowing him to buy his freedom at age 21.
During a particularly devastating yellow fever outbreak, he ended up saving more victims than any other physician in colonial Philadelphia, losing only 11 of 64 patients. Though celebrated by fellow doctors, he faced racism when his practice was restricted in 1801 due to his lack of a medical degree, though this was common for professionals at the time due to apprenticeships. He was not heard from after but his work would also later help discover how climate relates to throat-related illnesses.

James McCune Smith (1813-1865)
Dr. James Smith became the first black man to practice with a medical degree in the United States.
He earned his degree in Glasgow, Scotland. He is also hailed as the first black pharmacy owner and operator in the country. Dr. Smith was also an accomplished author, using his training in medicine and statistics to dispel common and inaccurate assumptions about race, intelligence, medicine, and society in general.

Myra Adele Logan (1908-1977)
Myra Adele Logan became the first woman to perform open-heart surgery and helped develop early breast cancer detection.
Dr. Logan was the first recipient of the Walter Gray Crump Scholarship for Young Women, granting her a $10,000 four-year scholarship to NY Medical College. In 1943, as an associate surgeon, Dr. Logan became the first woman and the 9th person in the world to perform open-heart surgery.
Her research on developing a more accurate x-ray process that detected the subtle differences in tissue density is still being used for breast cancer detection today. For her outstanding career and contributions to medicine, she became the first black woman to be entered into the American College of Surgeons.

Alice Ball (1892–1916)
Alice Ball discovered a treatment for Leprosy that was used for over two decades, later referred to as the "Ball Method."
Dr. Ball earned degrees in both pharmaceutical chemistry and pharmacy from the University of Washington before becoming the first woman and African American to earn a doctorate degree from the College of Hawaii.
Ball died shortly after developing the treatment at just 24 years old and was unable to publish her findings. Her colleague Harry T. Hollmann linked her name to her work in a medical journal in 1922.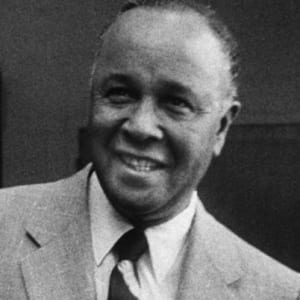 Percy Lavon Julian (1899–1975)
Percy Lavon Julian is regarded as one of the most influential chemists in America, pioneering the chemical synthesis of cortisone, steroids, birth control pills, and more.
He might not have been allowed to attend high school because of his race, but Dr. Julian didn't let that stop him from earning his Ph.D. at the top of his class at DePauw University.
After graduation, he became the lab director of Glidden Company (one of the only companies that didn't discriminate against his race). There, Julian was the first to extract sterols from soybean oil to synthesize progesterone and testosterone.
He was also able to synthesize cortisone, which became used in the treatment of rheumatoid arthritis. Julian established and later sold his own laboratory, making him one of the first black millionaires.

Dr. Patricia Bath (1942-2019)
Arguably one of the greatest trailblazers in the medical field, Dr. Patricia Bath carries several "firsts" to her name.
In 1973, she became the first African American to complete a residency in ophthalmology. Two years later, she was appointed to UCLA's Jules Stein Eye Institute as the first female faculty member. She founded the American Institute for the Prevention of Blindness to advocate for eyesight as a human right.
In 1988, she became the first female African American physician to receive a medical patent for her development—the Laserphaco Probe—which was designed to improve treatment for cataracts. Before her death in 2019, she was an avid advocate for telemedicine.

Louis T. Wright (1891-1952)
Louis T. Wright made strides in antibiotic research, developing a special vaccination technique for smallpox.
He was also the first African-American staff physician at New York's Harlem Hospital and was awarded the Purple Heart for his service in France during World War II. At Harlem Hospital, Wright was responsible for addressing and revising the standards of practice within the department. He also led the first clinical trials that used chlortetracycline (an antibiotic) on humans and helped found the hospital's cancer research center. These changes gained national attention and were implemented in hospitals across the country. Wright also founded his own practice and was the first African-American police surgeon to work with the NYPD.
Final Thoughts
These are only a small fraction of individuals the medical community has to thank during Black History Month and throughout the year. To everyone who has had to overcome hardships to pursue their dreams and share the gift of their knowledge with the world, we celebrate you.