In 1956, a 20-year-old pre-med student from Boston made American figure skating history in Cortina d'Ampezzo, Italy.
Tenley Albright won the prestigious women's singles competition at that year's Winter Olympics, becoming the first American female to win a figure skating gold medal (a triumph made all the more impressive by her recovery from a horrific injury sustained just weeks earlier, when, in practice, she sliced open her ankle with a skate blade).
With silver at the 1952 Winter Olympics in Oslo and gold at both the 1953 and 1955 World Championships, Albright was an athlete at the very top of her game while juggling her full pre-med workload at Radcliffe College.
Though a limited few have reached the twin heights of Olympic stardom and history within their chosen sport like this former figure-skating surgeon, countless medical professionals have juggled their workloads and responsibilities while also shining as athletes over the years.
Success in medicine and sport certainly require similar traits. Both the doctor and the elite athlete must deal with incredible pressure, the need for split-second decision-making, and total trust in the contributions of those around them.
"So much of medicine is really about personality, or the ability to deal with people effectively and the ability to lead people," Dr. Atul Grover, executive vice president of the Association of American Medical Colleges (AAMC), told AAMCNews last year.
"Those are characteristics we see in student-athletes who have been successful in team or individual sports."
Former OnlineMedEd students can be counted in that rank. A graduate of the McGill University Faculty of Medicine in Canada in 2018, Kansas City offensive Chiefs guard Laurent Duvernay-Tardif is only the fourth med school grad to play in the NFL. When the Chiefs won the Super Bowl earlier this year, he joined San Francisco 49ers linebacker Walt McColl as one of only two doctor-athletes to become NFL champions.
I'd rather be remembered for my work in neurology than my running.
Earlier this month, former St. Louis Cardinals first baseman, and OnlineMedEd user, Mark Hamilton graduated from the Donald and Barbara Zucker School of Medicine at Hofstra/Northwell earlier this month. In June, he will begin his residency in a Long Island hospital where the majority of his patients will likely be suffering from Covid-19.
Though she was studying when competing, Albright's career in medicine came after her sporting one, like Hamilton. She retired from figure skating after her 1956 gold medal, going on to graduate from Harvard Medical School in 1961.
A Boston-based surgeon for the next two decades, she remained a faculty member and lecturer at Harvard and also served as the head physician for the 1976 US Winter Olympic team in Innsbruck, Austria.
Like Albright, British runner Sir Roger Bannister balanced the two before dedicating himself fully to the world of medicine. Arguably the most well-known doctor-athlete of all time, the Oxford-educated neurologist was the first person to run a four-minute mile on May 6, 1954.
At the time, Bannister was practicing as a junior doctor, and would later become one of the world's leading experts on autonomic failure.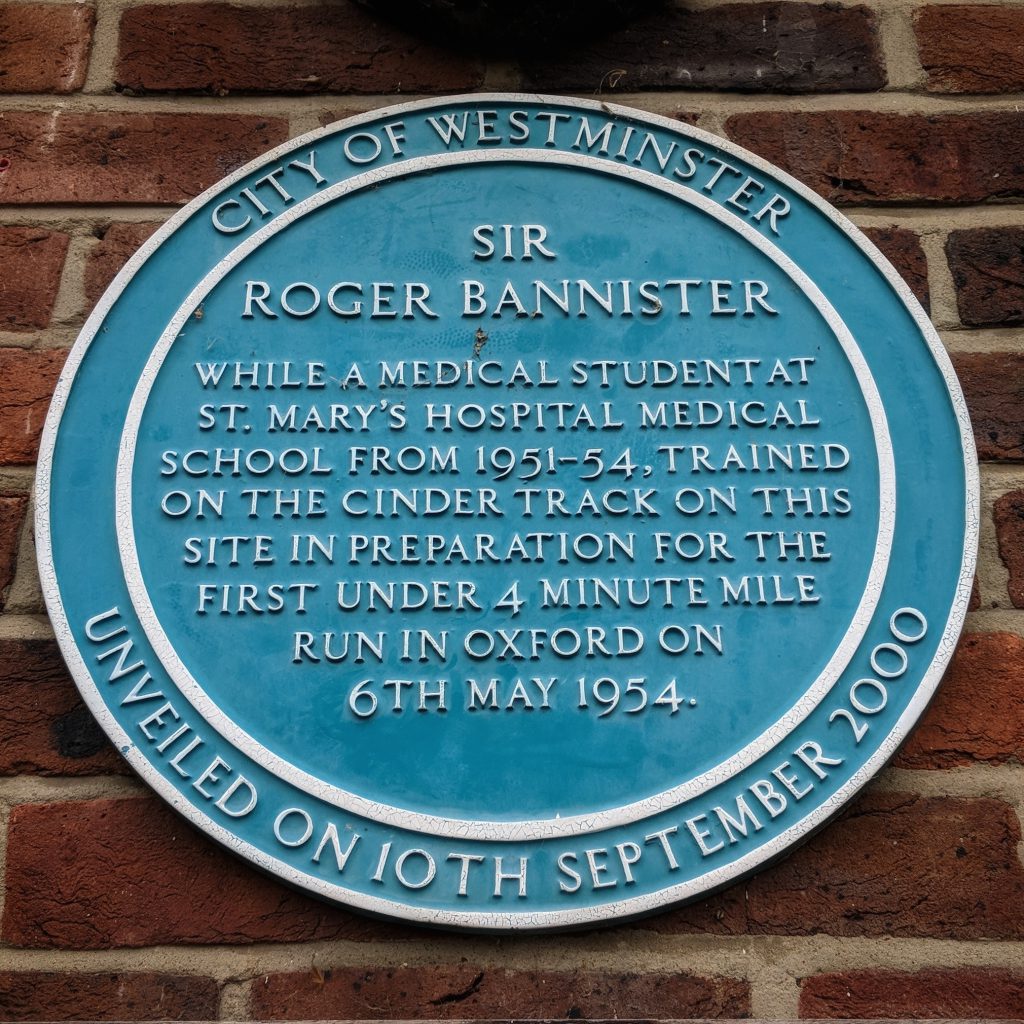 "I'd rather be remembered for my work in neurology than my running," Bannister, who died two years ago, told The Big Issue in 2014. "If you offered me the chance to make a great breakthrough in the study of the autonomic nerve system, I'd take that over the four-minute mile right away."
Like Bannister, New Zealander Jack Lovelock wrote his name in his own nation's sporting history, when, in 1936, the 26-year-old former Oxford University med student won 1500m gold at the Berlin Olympics. Lovelock's victory was only the second Olympic gold a Kiwi had ever won.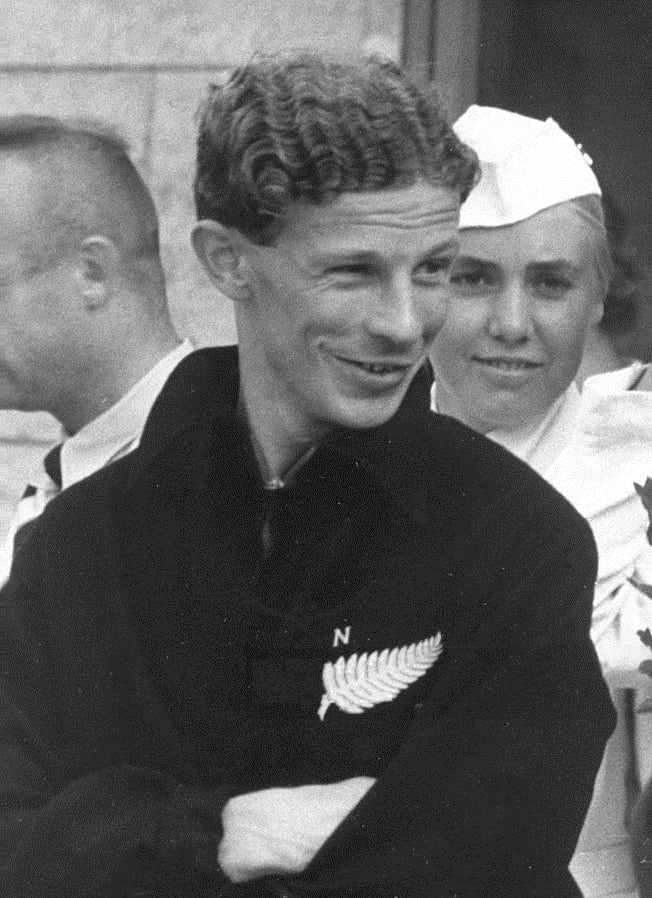 After serving in the Royal Medical Corps in World War II, Lovelock took a post-war job at a Manhattan hospital in New York where a subway accident claimed his life in 1949.
Great doctor-athletes go beyond individual sports, too. An iconic footballer of the 1970s and 1980s, Brazilian midfielder Socrates was also a physician who earned his bachelor's degree in medicine while playing professionally. Following his retirement from sports in 1989, Socrates practiced medicine near Sȃo Paulo.
A former student at the University of Pittsburgh School of Medicine, ex-Major League Baseball pitcher George 'Doc' Medich twice went into the stands during his career, to assist fans having heart attacks. Medich became an orthopedic surgeon after his baseball career ended, though later had his license suspended due to writing illegal subscriptions.
More recently, American softballer Dot Richardson claimed Olympic golds in Atlanta in 1996, while negotiating her way through a five-year orthopedic residency at the University of South California. Richardson, who'd claim a second Olympic gold four years later, would later serve as the vice chair on the President's Council on Fitness between 2002 and 2009.
While the pressures of professional sports have seen fewer student-athletes become doctor-athletes after their early twenties, they still manage to emerge.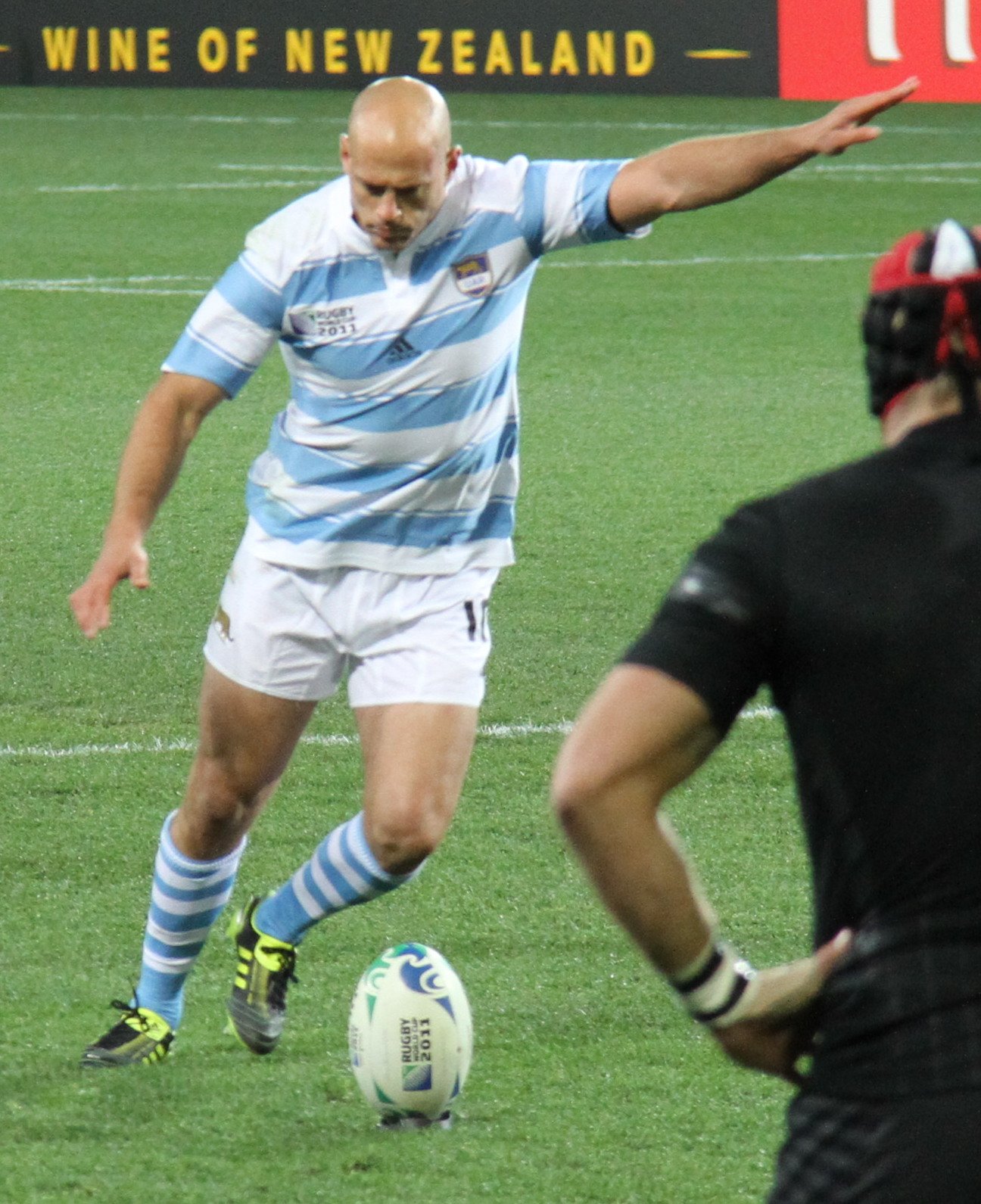 Former Argentine rugby captain Felipe Contepomi is a perfect example. While playing professionally in Ireland, Contepomi graduated from the Royal College of Surgeons in Ireland (RCSI) in 2007 and began an internship at Dublin's Beaumont Hospital.
Then 30, the very same year he graduated, Contepomi played for Argentina at the Rugby World Cup and was nominated for International Player of the Year.
When asked by the RSCI about how sporting values have improved his abilities in medicine in 2010, Contepomi pointed to the importance of teamwork and learning from mistakes in both pursuits; sentiments any of the great doctor-athletes would surely agree with.
"I'm a strong believer that playing a team sport teaches you different things, but you are also part of a team in your job as a doctor," Contepomi says.
"So you are continuously working in a team, and whether you learn it in sport or in medicine it is no different. It is not something that you only learn from playing at a professional level: any team that you are involved in where you strive to be the best you can be, but at the same time understanding that you are doing something for the good of many other people, teaches you the same thing.
"You will see that every day of your life, where there is an error or something that is not done properly, some people have the attitude that someone else will fix it, rather than taking responsibility and making sure it is corrected, and most importantly that it doesn't happen again. And in sports, it happens all the time. In rugby you don't lay blame, you make up for the mistake and try and turn it around.
"The trouble is that often in medicine an error is seen as weakness and not an opportunity to learn. But we are human and we will all make errors, and if you learn from them they will happen less and less. And I think that in everything we see errors as weakness, but particularly so in medicine. But you should recognize your mistakes and not make excuses for them."