It's #WomeninMedicineWednesday and we wanted to highlight four fascinating women in medicine who inspire us!
1. Dr. Virginia Apgar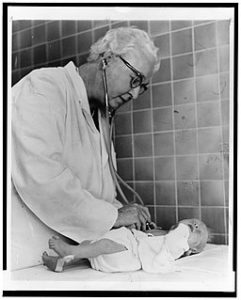 From the time she graduated high school, Dr. Apgar knew she wanted to be a doctor. She had a profound interest in becoming a surgeon, but Dr. Alan Whipple discouraged this idea. He believed that she would thrive in anesthesiology. To say she thrived is an understatement. She made enormous contributions to obstetrical anesthesiology, but what she is most well-known for is the Apgar score. At first, the score was resisted, but it has become the standard around the world. Fun fact: Dr. Apgar graduated with a degree in zoology!
2. Dr. Gertrude Belle Elion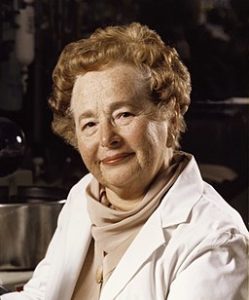 Dr. Elion won the Nobel Prize in Medicine in 1988. She also invented drug treatments and therapies for leukemia, malaria, viral herpes, and prevention of kidney transplant rejection. While her accomplishments are nothing but impressive, she is noted for her efforts in the treatment of AIDS. She also has 23 honorary degrees and is in the National Women's Hall of Fame. NBD.
3. Dr. Antonia Novello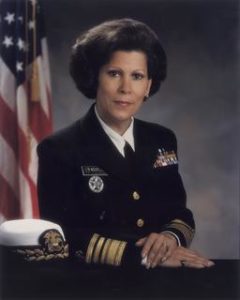 Dr. Novello was the first Hispanic woman to serve as Surgeon General of the US. As surgeon general, she focused on female health, underage drinking, minority children, and much more. After two decades of serving her country, she became a special representative to the United Nation's Children Fund. Through this organization, she was able to spread healthcare efforts throughout the world.
4. Dr. Mae Jemison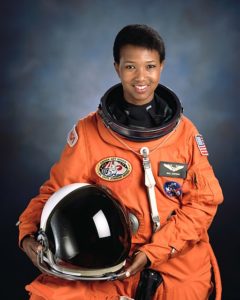 In 1992, Dr. Jemison added NASA Astronaut to her already impressive resume. While orbiting space, she was the co-investigator of bone cell research experiments. After her time at NASA, she created her own company and devoted her life to developing science and technology for daily life. The BioSentient Corp, founded by Dr. Jemison, has recently been working to develop a mobile monitoring of the involuntary nervous system!
We are so amazed by these women's accomplishments. They remind us that if you're passionate, believe in yourself, and work hard, you can achieve anything. Who will you inspire?