For more than 71,000 registered OnlineMedEd users studying to be DOs, osteopathic manipulative medicine (OMM) comes with a beard and a Tennessee twang.
The facial furniture and funky accent come courtesy of Dr. Jeremy Polman, OnlineMedEd's lead osteopathic medical educator and designer of its OMM curriculum.
Described by co-founder and lead educator Dr. Dustyn Williams as possessing a "raw natural talent" for teaching medicine, Polman's 25 lesson curriculum—totals more than seven hours of video—shook up the OMM world when it was released in 2018.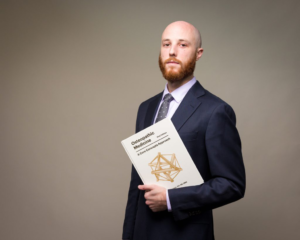 Learning Polman's path to the video screen, you can see why. Polman developed his passion for teaching through his own attempts to better understand OMM.
His core concepts learning strategy—initially developed as a DO student and teaching fellow—would lead to his OnlineMedEd video lessons and his first book, Osteopathic Medicine: A Core Concepts Approach.
Two years in the making, the new resource is already being recognized as a must-have for the current crop of DO students, both in the United States and internationally.
Understanding OMM means more to Polman than just getting through med school, though. It has been a process that led to a reconsideration of the type of role a physician can play.
"Before medical school, I thought being a physician was all just lab tests, X-rays, physical exams, and prescribing medicine," he says.
"Once I was introduced to what a DO school was and took the courses at a DO school, which include all the regular stuff MDs take but also the osteopathic content, it opened my eyes and changed my opinion on how medicine is performed."
Above the clouds
A Nashville kid with a love of ice hockey, Polman grew up wanting to become an astronaut. Although a pathway into orbit has yet to present itself, he would get up in the air, picking up his solo pilot's license while at med school in Harrogate, Tennessee.
His instructor was a retired United States Air Force pilot, who taught him from a rural one-lane airfield. Polman went solo in a Cessna 172 and says any flight brings a tremendous buzz.
"You're usually up there by yourself, flying above the clouds or very high above other people," he says. "You have this loud humming [from the engine]. You are intensely focused on what you have to do. It's almost like a meditative experience."
I liked the science, the detective work, and helping people. I knew that being a physician was for me.
Though a relaxed, affable individual, Polman is certainly all dedication and focus beneath the surface. His teaching and flying credentials sit alongside his DO and twin master's degrees in science and business administration.
"I liked the science, the detective work, and helping people," he says when asked why he was drawn to medicine. "I knew that being a physician was for me."
Polman admits he didn't understand the difference between MDs and DOs until he started checking out med schools as a prospective student. Upon learning the basic ideas around OMM, he was more intrigued by what gaining a DO could mean.
"DOs get an extra tool in the tool belt, which is OMM," Polman says. "It's something that our MD counterparts just don't have. It gives us different skills, so we can help diagnose and treat patients just using our hands.
"[This kind of approach] seems more and more important to some patients who are trying not to take medicine or not wanting to pay for expensive tests or imaging. I wanted to become a physician and do all the traditional stuff we learn, like cardio and respiratory, but also have this different skill set that other doctors didn't have.
"I wanted to greatly help my patients and aim for exactly what they wanted out of their physician-patient relationship."
The "core concepts" approach
Polman attended Lincoln Memorial University-DeBusk College of Osteopathic Medicine, negotiating an exhausting med school experience similar to the majority of students who now watch his videos. "Like any med student, I was constantly in front of a computer," he says, laughing.
Beyond the usual stresses of med school, Polman initially found OMM an extra-large challenge. He discovered much of the review material to be "fluffy" or covering content that was ancillary to more foundational concepts.
"It seemed like [the textbooks] hadn't been updated in a while," he says. "The way they teach it is to give you thousands and thousands of facts, have you memorize them, and go from there.
I was able to adjust how I taught OMM to students and change their viewpoint on how exactly they can learn this difficult concept of osteopathic medicine. They don't have to learn a thousand facts; they just have to learn a handful.
"That was detrimental for two reasons. Firstly, I wanted to learn the material and felt like I didn't pick it up as quickly as I had hoped. Secondly, for a DO, osteopathic medicine is sprinkled throughout all your board exams.
"If you don't learn osteopathic medicine well, then you're not going to do well on your board exams. That might ultimately lead to your not performing well, not getting into a residency that you wanted to, that sort of thing.
"My thought was, 'there has to be a better method to learn this in a way that makes sense and keeps me from trying to memorize thousands of facts,' which you don't have time to do if you're memorizing thousands of facts for cardio and respiratory and other subjects."
The learning strategy that Polman developed centered on using core concepts as a key for understanding any OMM-related issue. This approach, which would eventually lead to the OnlineMedEd video lessons and the book, was refined mainly during his teaching fellowship at LMU-DCOM.
Between his second and third years as a med student, Polman and six other fellows essentially joined the faculty, teaching OMM content to more than 500 students. Powerpointing lectures, writing exams, organizing the syllabus, going through lab, and giving lab practicals were all part of the deal.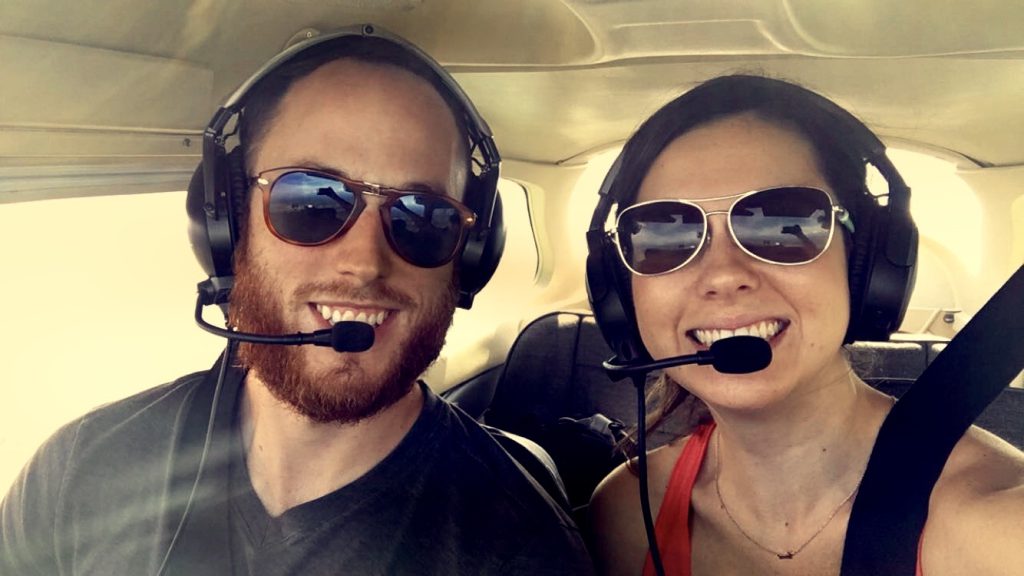 "During that time, I was able to adjust how I taught OMM and change students' viewpoint on how exactly they could learn this difficult concept of osteopathic medicine," Polman says. "They don't have to learn a thousand facts; they just have to learn a handful."
The school noticed an upswing in students' understanding. After his teaching fellowship, Polman headed into third- and fourth-year rotations, upping his clinical knowledge and preparing for an internal medicine residency in Baton Rouge.
Something had changed for him while he was a teaching fellow, though. "I found that I loved teaching, and I wanted more medical students to have this unique way of learning OMM," he says. "That's when I reached out to OnlineMedEd."
From teacher to author
Polman made the first move in the relationship, contacting Williams with interest in creating an OMM-centric video library and wider curriculum. The first lessons were recorded in early 2018.
The spark that would lead to Osteopathic Medicine: A Core Concepts Approach had been lit. Polman describes the book as an overdue resource for DO students.
"In school, I found the books either outdated or too difficult to read because they are so dense and not organized in a way that helps the learner understand the material. It was a more fact-driven review," he says.
"After creating a new way of learning the material through the video series, the next obvious step was to create a textbook that gives the learner the skills needed to tackle OMM."
From writing to helping illustrators understand the fundamentals of osteopathic medicine, Polman says publishing has been "a huge, interesting journey."
"There's a lot more that goes into creating a textbook than I could have ever realized," he says.
The project has been in the safe hands of a young physician who certainly knows how to stick a landing. Polman flew solo for the first time the same year he taught OMM—the year it all changed for him.
Restrictions forced by the Covid-19 pandemic have prevented him from getting airborne over the last 18 months, but he's eyeing some airtime later this winter.
"I love the idea of focusing on one specific task while watching a bunch of monitors," Polman says of flying. "You have to adjust what you're doing constantly."
As tens of thousands of DO students know, it's a perspective that sounds even better with an Tennessee accent.