Though the majority of this year's medical residency applicants weren't even alive in 1992, it is emerging as an increasingly pivotal year in recent history.
Bill Clinton was elected American president, while the brutal police beating of Rodney King sparked the Los Angeles Riots. The Cold War was officially declared over, Nirvana's Nevermind was released, and Cardi B was born in New York.
Though not as well recognized by pop culture—or even recent medical history—it also marked the end of an old era in American residency matching, and the start of a new one.
As well as seeing the first steps toward a fully computerized, algorithmically-reliant national Match system, 1992 was also the last time there were more residency slots available in the U.S than there were aspiring physicians to fill them.
Nearly three decades later, record numbers of American and international medical graduates are applying for residency slots, while the Electronic Residency Application Service (ERAS)' high success ratios—94 percent for MDs and 91 percent for DOs last year—are touted by the National Resident Matching Program (NRMP) as evidence of the system's success.
It truly is an algorithm deciding what you are going to be doing […] so that aspect of it always kind of keeps you on your toes.
The 'Match Day' experiences for med students in the two different eras couldn't be more different, however.
An expensive, time-consuming endeavor in itself, 'Application Fever' now sees American-educated graduates apply to more than five times as many residency programs as med students did in 1992. International medical graduates (IMG) will apply up to ten times as many as hopeful early 90s doctors, with 61 percent receiving residency spots last year.
Despite a steady rise in incoming first-year med school classes over the last 20 years, overall residency positions remain fixed thanks to a prohibitive federal funding cap for medical education. It was signed into law by President Clinton, in 1997.
The squeeze between the two has helped create a 10,000-strong pool of fully educated, debt-ridden 'chronically unmatched' potential residents, whose initial lack of success has been further punished by NRMP's current algorithm. A disproportionate amount of IMGs find themselves in this situation.
Emerging from its biggest public health crisis in a century, America is facing a much-publicized physician shortage that could balloon to 139,000 by 2033. Residency reform has been suggested, and even recently approved by Congress, but, for now, the existing system reigns.
"It truly is an algorithm deciding what you are going to be doing […] so that aspect of it always kind of keeps you on your toes," Ayesha Kar, a fourth-year Virginia medical student, told the Roanoke Times earlier this month.
Pandemic Match Day
For many, the final bend of the Match Day rollercoaster begun on Monday morning when applicants learned if they had been initially matched, or not.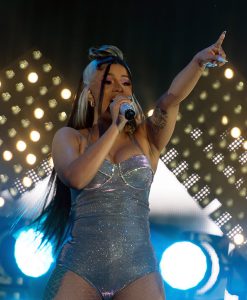 The next four days will see unmatched graduates take part in the Supplemental Offer and Acceptance Program (SOAP) to take a residency position that wasn't on their original list, and that ERAS did not fully fill. After a brief but frustrating portal outage, a list of these were accessible from Monday morning.
Preference lists were compiled by the remaining programs yesterday, before final application deadlines and residency offers take place today and tomorrow.
While SOAP has offered three rounds of new offers since 2017, the NRMP added a fourth this year to cover for any pandemic-related complications. Regardless of which track is available, most former graduates and faculty recommend applicants take their first offer through SOAP, rather than waiting for a later opportunity.
"The availability of openings goes down dramatically for the second round, so it doesn't make [strategic] sense to 'hold out for something better," Dr. Nicole Deiorio, associate dean in undergraduate student affairs at Virginia Commonwealth University, told the American Medical Association (AMA) last week.
This Friday – Match Day itself – the next few years of a medical graduate's life are revealed. Internal, family, and emergency medicine, along with pediatrics, will take around half of those who match, with others claiming more specialized spots.
NRMP data showed that 40,084 MD and DO graduates applied for 37,256 residency positions last year. A recent Cureus paper showed the average American graduate applied to 70 programs in 2020, while the average IMG applied to 139. In 1992, the median was only 12.
With more than 42,000 overall applicants—a new national record—expected in 2021, an increase in both eye-watering application numbers is almost certain this year. All this after a pandemic-altered twelve months that has forced virtually all program interviews onto Zoom, creating a cottage market for advice.
Though most managed, and saved on thousands previous graduates had spent traveling for interviews, faculty have been worried about their students' residency trajectories.
Last September, the Associated of American Medical Colleges (AAMC) said 44 percent of med schools were reporting "major or moderate" concerns about their graduates' opportunities for finding their preferred position. That number has held steady for three years.
Importantly, only individual candidates benefit from overapplying; overall Match rates do not improve with widespread overapplication.
'Application Fever' keeps growing, with the mean applications submitted per graduate doubling for both American and international residency seekers since 2007. The Cureus study said that, however ultimately counter-productive, the 'flood the zone' approach can be understood through a game theory lens.
"When modeled mathematically, the situation approximates a prisoner's dilemma, in which overapplying becomes a dominant strategy," Dr. Bryan Carmody, Dr. Ilana Rosman, and Dr. John Carlson wrote.
"Importantly, only individual candidates benefit from overapplying; overall Match rates do not improve with widespread overapplication."
Change, and a lack of it
The AAMC made its first proposal to install a new, fully computerized national residency system in 1992, to replace an existing system that used a 40-year-old algorithm criticized for being 'hospital-optimal.'
First introduced by the NRMP in 1997, the implementation of the ERAS was a major change in the American residency process. The new algorithm was 'applicant-proposing', allowing a better balance between graduate interest and program demand.
In 2019, a former anesthesiology residency program director in Rochester, New York outlined how the ERAS impacted which graduates make what residency lists, with filters commonly used. These range from sorting basic differences like which school a graduate studied to Medical Student Performance Evaluations (MSPEs), or the number of department chair letters of recommendations received.
Dr. Susie Karan said she favored using USMLE Step 1 and 2 clinical knowledge exams scores as filters, an approach favored by almost all program directors, as well as IMGs. Before the Step 1 pass/fail change was announced in February 2020, many saw impressive USMLE scores to stand out from the pack.
Like the sorting system itself, the 1990s also saw a consequential moment for the amount of residency slots graduates can even apply for. As part of Clinton's Balanced Budget Act in 1997, a federal cap on funding for graduate medical education (GME) was put in place.
Supported by the AAMC (who thought the freeze to be temporary), the Medicare-funded limit set in place a hospital's residency spots at the 1996 level. Congress called on American med schools to increase first-year classes by up to 30 percent the same year, creating an unavoidable problem down the track.
There have been recent attempts to remedy it. In 2019, Senator Robert Menendez, a Democrat from New Jersey, introduced a bill to increase Medicare-supported residency slots by 3000 year, for five years.
Last December, the House of Representatives —within a broader funding bill—voted to increase residency spots by 1000, for the same length of time. Rural areas and states with new med schools will benefit most from the new slots.
Other tweaks can be made. Along with urging programs being more transparent with selection criteria, or instituting short essays where graduates must write about why they wish to practice a certain specialty, Carmody, Rosman, and Carlson saw application caps as the easiest way to cure 'Application Fever.'
By putting less strain on the current system, and giving all applicants a slightly more even starting line, the authors argued that the benefits are obvious.
"Given the behavioral and economic incentives that underlie residency application inflation, 'Application Fever' will not resolve on its own, and current strategies that simply encourage students to apply less are unlikely to provide relief," they wrote.
"We believe that a fixed cap on applications is the only solution capable of cooling Application Fever. However, for application caps to be successful, they must be coupled with better information to help students choose where to apply."
Squeezed out
In February, the New York Times published an impressive feature on the estimated 10,000 "chronically unmatched" graduates whom the ERAS has essentially frozen out.
"When I graduated," an unnamed IMG reapplying for residency after first being rejected, told the Times, "I got the cold smack of reality that all my credentials don't matter, because you're not getting past that match algorithm."
Another, Alabama's Dr. Kristy Comblin studied at a Barbados medical school where family issues interrupted her study. Since graduating in 2012, she has been rejected dozens of times, later learning some programs filter out applicants who'd graduated more than three years before.
There are times you question your worth. You wonder if you're useless. I've had to encourage myself over and over: I am worth it. I am useful. I am damn good.
"There are times you question your worth," she said. "You wonder if you're useless. I've had to encourage myself over and over: I am worth it. I am useful. I am damn good."
Though her study loan debt has mushroomed to around $250,000, Comblin remains committed to her medical dream. After serving as a medical volunteer in New York during the worst of the pandemic last year, she told the Times she had applied for a match again this year.
Her fate is in the hands of the algorithm – again.